Teacher Parent Communication App
Teacher Parent Communication App
Gego K12 is a school management software that offers the best parent – teacher chat forum through applications which empower the two parties, parents and teachers to communicate directly from home even after school hours.
Chat room
The chat room module permits the parents to talk with any teacher who teaches their ward. In this module, they can send and get messages to each other. This module is exceptionally valuable for the parents and teachers in bridging the gap between their communication.
Home works
A student's day to day home work will be sent to the parent by means of the parent teacher app. This will empower parents with the knowledge of what work and preparation their child needs to accomplish for the day for the next day.
It's anything but a mystery that parents wish to be associated with their kids' school life. A lot of parents attempt to step over the limits and get as engaged with their kid's instruction as could reasonably be expected. Without parents being associated with the kid's school progress, it is truly inconceivable for any child to have decent instruction. In each educational organization, the correspondence among teacher and parent greatly affects the kid's training. Parent – teacher communication gives numerous advantages in different ways. Nonetheless, there are numerous realities that influence this procedure. The two players, parents and teachers, assume a significant job in the training of a child. They create the basic fundamental abilities. With jobs and other busy activities, parents are currently occupied with their work that they scarcely possess the energy for visiting the school and conversing with the teachers about their ward's performance in school. Nowadays correspondence among parents and teachers has become a simple task. With the teacher parent chat app, parents can put forth any kind from questions they have, to teachers easily by sitting at home.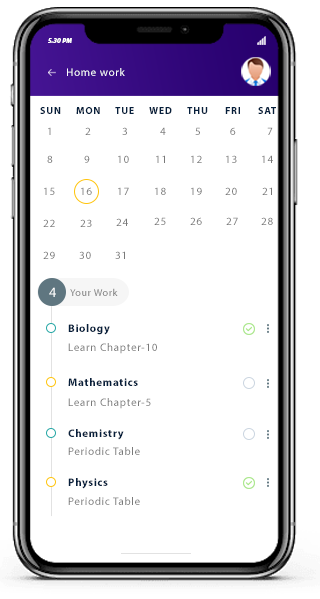 Teacher parent app
This module in the tool empowers teachers and parents to discuss viably with one another at all times. The teacher can report any complaints or unfortunate behaviour by the student in class to the parents and the parents can put forth any doubts and questions related to the school.
Disciplinary record
This module sends a notice to the parents each time any update is made on their ward's disciplinary record. Through this module parents will become more acquainted with how mannered their child is at school and can find a way to forestall any unruly behaviour later on.
Frequently Asked Questions?
Ready to Upgrade Your School
Our friendly and experienced tech advisor will guide you on how to setup the School ERP System. The advisors will show you the demo of the software and answer all your questions. Book a demo session.
GegoK12 - School Management Software - Usecases Served