If you're a teacher or a teaching assistant, many excellent blogs can help you with anything from lesson planning to technology integration in the classroom. Where do you begin, though? On the internet, there are several blogs. We agreed to go over a few of them with you to help you find the blog(s) that cover the topics you're looking for while still ensuring that the content is of high quality.
1. Edutopia:
Our vision is to inspire K-12 education so that all students can acquire and effectively apply the knowledge, attitudes, and skills they need to succeed in school, in their careers, and in their adult lives. We take a holistic approach to improve K-12 education across two distinct areas of focus: Edutopia and Lucas Education Research, which were established in 1991 by visionary and award-winning filmmaker George Lucas. For more statistics, go to the following website: https://www.edutopia.org/
2. Daily Edventures: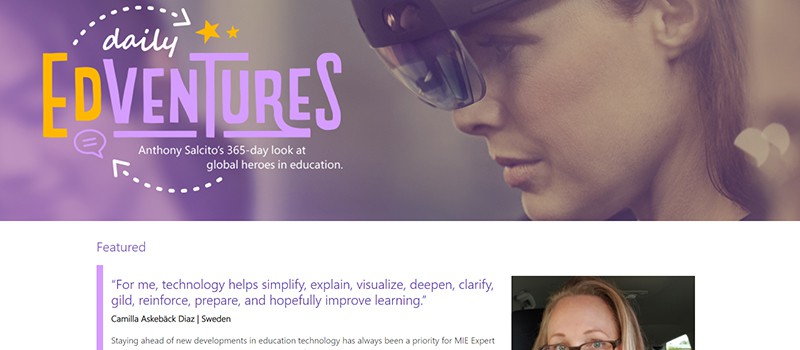 Anthony Salcito, As Vice President of Education for Microsoft Corporation's Worldwide Public Sector, I am responsible for overseeing the global execution of Microsoft's educational vision, as well as the company's partnership and technology outreach efforts.
This is an exciting time in education. The exceptional leadership and innovation I've witnessed have inspired me, and this blog is intended to commemorate these achievements. So come on in and take a look. And I'm grateful for your willingness to join me in reshaping the future of education. For more statistics, go to the following website: http://www.dailyedventures.com/
3. MindShift: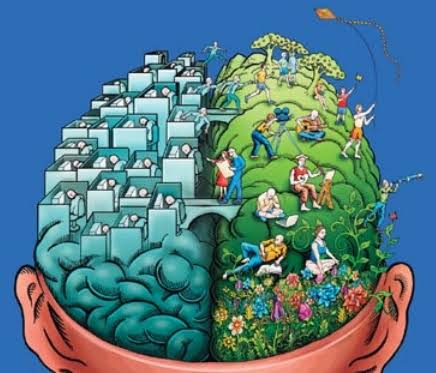 MindShift delves into the future of education and how we educate our children. This includes looking at the role of technology, brain research, racial and gender bias in education, social and emotional learning, inequity, mental health, and a variety of other issues that impact students.
On our social media sites and email newsletter, MindShift has a unique community of students, parents, policymakers, and life-long learners who participate in constructive conversations with one another.
KQED News' MindShift is a service that was introduced in 2010 by KQED and NPR. Ki Sung is the senior editor at MindShift. For more statistics, go to the following website: https://www.kqed.org/mindshift
4. NEA Today: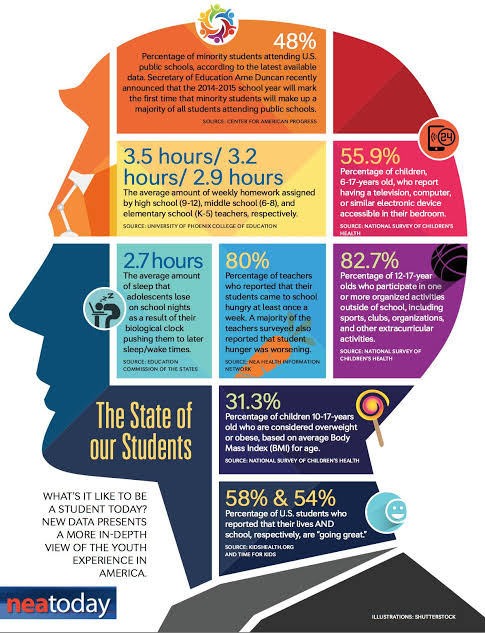 The National Education Association has member organizations in every state and more than 14,000 communities around the country. We add the knowledge, passion, and commitment of 3 million educators and allies to the cause of public education equity and excellence.
We assist students in all positions and obligations from Atlanta to Albuquerque, Hartford to Honolulu. As a result, the Association has grown to be as large and diverse as the communities it serves. For more statistics, go to the following website: https://www.nea.org/
5. TeachThought: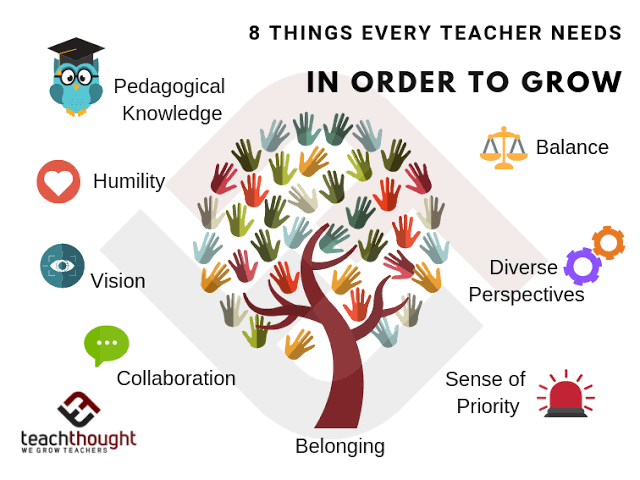 Terry Heick is fascinated by critical thought and the ongoing study of contemporary learning demands. He assumes that learning can lead to personal and social change and that both of these measures should be used to assess the relative effectiveness of a learning model, school, method, and so on. For more statistics, go to the following website: https://www.teachthought.com/
6. Erin Klien: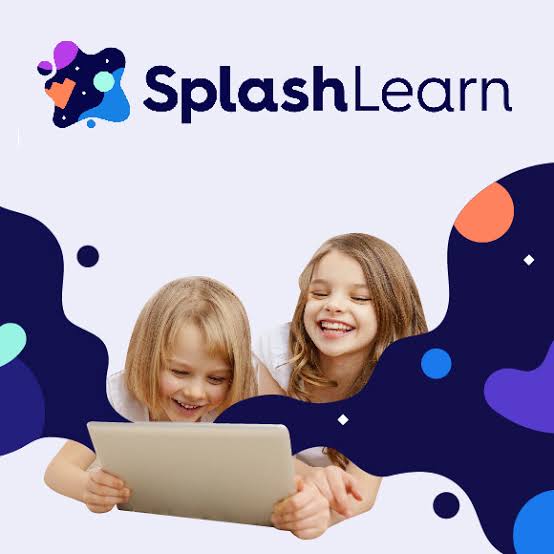 She is trained in Brain Gym and Educational Kinesiology, and she has learned how architecture influences cognition and learning with experts from The Center for Effective Learning. Klein works for Carson-Dellosa Publishing as a classroom design consultant and artistic partner. Smart blogs for Education, MindShift, Scholastic, Edudemic, Edutopia, EdSurge, and EdReach have published some of her posts and interviews on design for education and technology resources for the classroom. For more statistics, go to the following website: https://kleinspiration.com/
7. TeacherTube: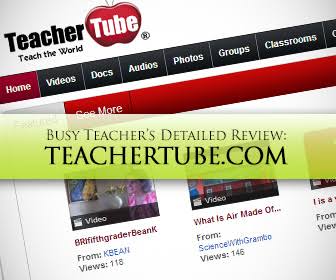 Adam and Jason Smith, a 14-year veteran educator, came up with the idea for TeacherTube. Jason has worked in public schools as a teacher, coach, campus administrator, and district administrator. "Why can't teachers, students, and schools use the power of the read/write web for learning?" he wondered. To conquer these obstacles, he wanted to simply create a website and begin assisting others.
It's a website that allows teachers to offer professional development to other teachers at any time and from anywhere. It's also a place where teachers can upload videos that students can watch to learn a concept or skill. For more statistics, go to the following website: https://www.teachertube.com/
8. Moving at the speed of creativity: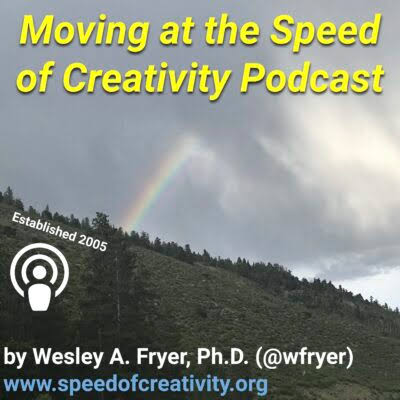 Wesley Fryer's blog is called Moving at the Speed of Creativity. This platform allows me to digitally record my own learning experience as well as collaborate with other educators and lifelong learners from all over the world. Digital literacy, digital storytelling, digital portfolios, blended learning educational leadership, digital innovation, and digital citizenship are some of the areas where I concentrate on innovative uses of multimedia to help students "display what they know through media." FeedBlitz offers free email-based subscriptions to my blog posts. For more statistics, go to the following website: https://www.speedofcreativity.org/
9. Class Tech Tips:


Writing an "About Me" page for a website would not have been on my to-do list when I began my career in education as a classroom teacher in New York City. It's been an interesting journey, and I'm grateful to be able to spend the majority of my time in classrooms with teachers and students, networking with educators at conferences, and writing about EdTech.
Monica's goal is to assist educators in prioritizing tasks over apps and promoting deeper learning through technology. For more statistics, go to the following website: https://classtechtips.com/
10. Pearson Teaching and Learning Blog: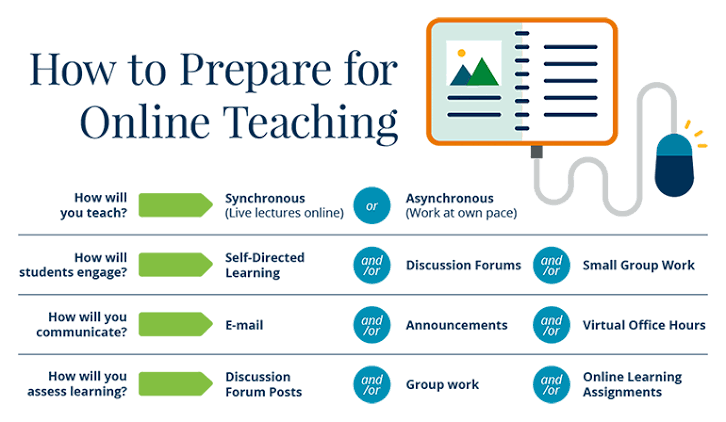 Training is the secret to success in today's fast-paced environment.
Learning is the path to a job that will benefit their families or the skills that will help them advance in their career for many people.
Our world-class tools, content, goods, and services are designed to assist people in adapting to their evolving environment, navigating its challenges and opportunities, and ultimately making progress in their lives.
And where learning thrives, people thrive as well. For more statistics, go to the following website. https://www.pearson.com/
As you can see, there are plenty of excellent K-12 education and learning blogs to choose from! https://gegok12.com/k12-education-system-in-india/
Subscribe to the ones that best fit your needs, and your knowledge of teaching and learning will skyrocket in no time.