The Coimbatore CBSE schools are regarded as some of the most prestigious educational institutions. CBSE's knowledge is standardized around the world, and it places a strong focus on students possessing a basic level of skills before progressing to the next level.
We can assist you with this mission because we have compiled a list of some of the best CBSE schools in India that meet most of the criteria. Please scroll down to see some of Coimbatore's best CBSE campuses.
1. Shri Sakthi International School: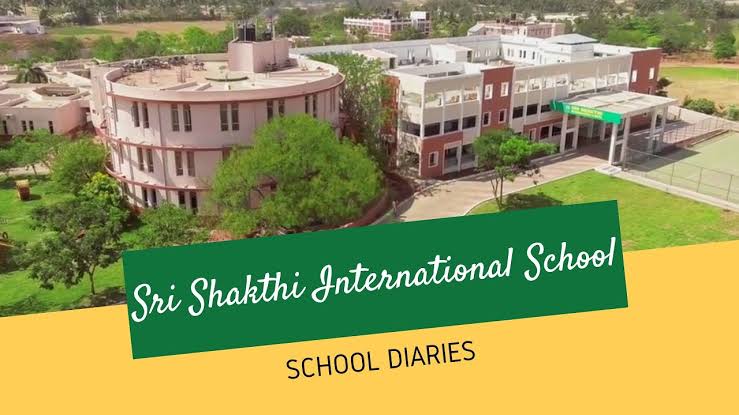 Explore The Sri Shakthi difference. Personalized Learning. Kids Friendly Methodology. Stress-Free School. Best CBSE School in the district of Coimbatore & Tirupur. Excellent Academic Result. Equal focus on Academics, Sports & Extracurriculars.
For more details please Visit:
Nambiyampalayam Village, Avinashi Taluk,
Thekkalur Post, Tiruppur – 641654
Website link: https://www.srishakthi.ac.in/
2. Akshara Academy CBSE School: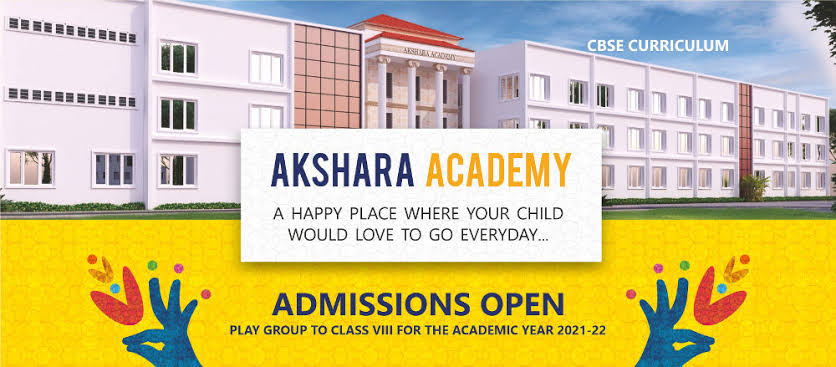 A HAPPY Place Where Your child would love to go every day:
It is well-known that happy infancy and education make happy, whole-hearted people with a promising future. At the Akshara Academy, we believe that your children have spent their best and educational years in school and should still love it. Our approach to education is the development for your children of a happy environment, where your child loves to go every day.
For more details please contact:
KNG Pudur Pirivu,
Near TVS Nagar,
Off. Thadagam Road,
Coimbatore – 641 108.
Mobile: 93619 12193 | 93619 12194
e-mail: principal@aksharaacademy.in
Website: https://www.aksharaacademy.in/
3.CBSE Campus Peepal Prodigy School: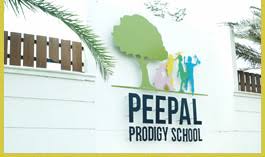 We are preparing students for independent students and student students masterfully at Peepal School. Peepal students look beyond themselves to become empathic leaders who make themselves and others the most outstanding.
They are above all standards and have overall confidence.
For more details please contact:
CBSE Campus: Milekal,
Sugunapuram, Coimbatore,
Tamil Nadu – 641008
Website:https://www.peepalprodigy.com/
4. Manchester International School: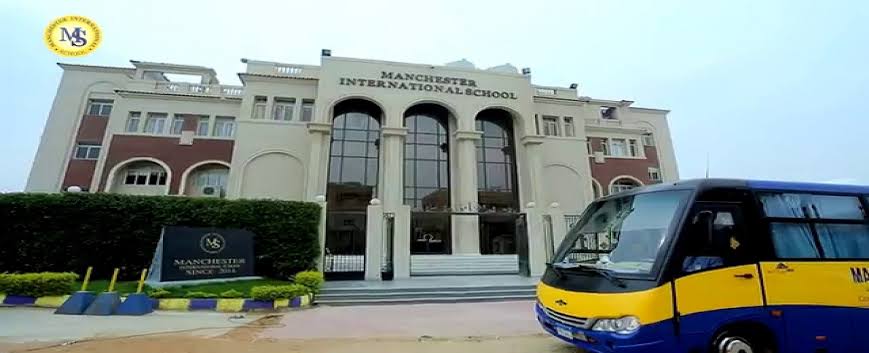 At Manchester, we are ecstatic to share this fascinating glimpse into our students' tumultuous and complex lives. Our mission is to assist everyone in becoming self-assured, informed, self-sufficient, and content adults.
For more details, please contact:
SF 29/3, Vellakinar, Saravanampatti –
Thudiyalur Road, Coimbatore, Tamilnadu – 641029
Tel: 0422 6656555(10 Lines), mail@manchesters.in
Website: https://manchestercbse.com/
5. SSVM World School – Cambridge International School: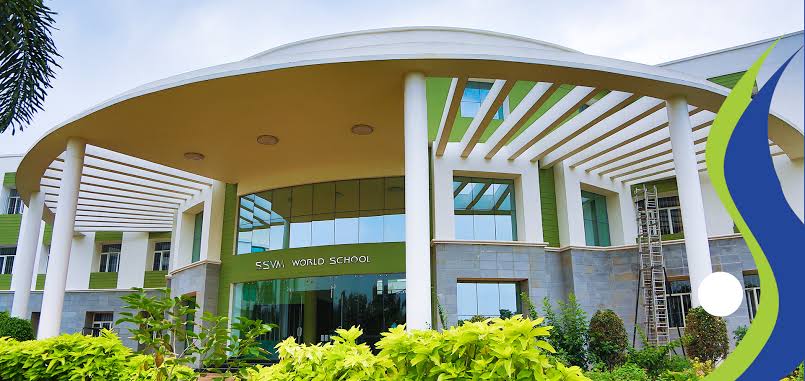 The SSVM World School, a Cambridge International School, is a group dedicated to a learning approach that helps each learner to gain a more complete understanding of themselves, their world, and their happiness.
We concentrate on holistically developing each child so that their acts are inspiring, reflective, and genuine.
For more details, please contact:
SSVM Institutions
Sf No 72/2 Vaigai Nagar,
Pattanam, Singanallur to Vellalore Road, Coimbatore – 641 016.
Tamil Nadu, India.
Contact:
M: +91 904 703 1313
Landline: 0422-2226999
Email: info@ssvmwscambridge.com
Website:https://ssvmwscambridge.com/
6. AMRITA Vidyalayam:
THE SANSKRIT WORD FOR SCHOOL IS "VIDYALAYAM."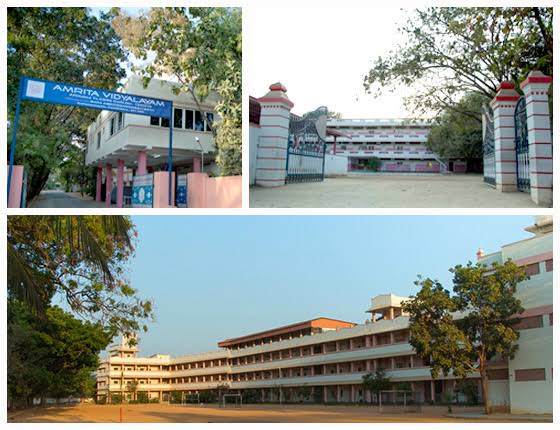 Mata Amritanandamayi Math, under Amma's guidance, manages Amrita Vidyalayams, a national network of value-based colleges. The Amrita Vidyalayams was founded to meet the unique needs of the student population.
For more details please contact:
Palakkad Main Road,
Ettimadai P.O.
Coimbatore – 641 105CBSE Affln.No. 1930444
Ph: (0422) 2656621, 2656770
E-mail: avettimadai@gmail.com
Website: http://amritavidyalayam.org/
7. Camford International School: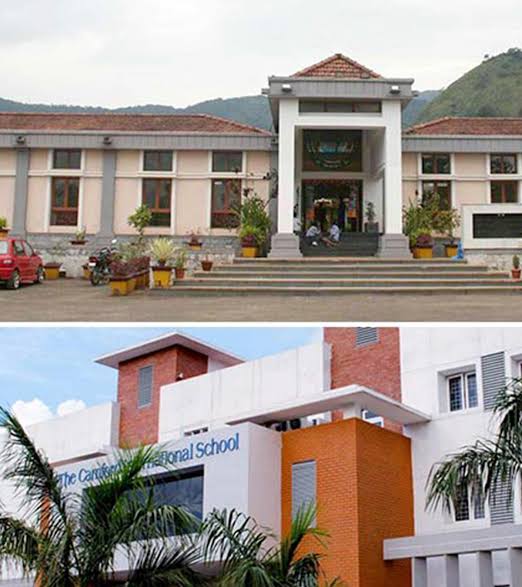 With just a decade of existence, the Camford International School has amassed a large repertoire to become one of the best international schools in the world. The curriculum allows students to obtain an indigenous as well as a global perspective on a variety of topics.
For more details please Contact:
The Camford International School,
Maniyakaran Palayam, Ganapathy,
Coimbatore 641 006
Phone: +91 75980 56660, +91 75980 56661
+91 96886 66661, +91 96886 66662
Email: admission@thecamford.org
Website: https://thecamford.org/
8. Delhi Public School: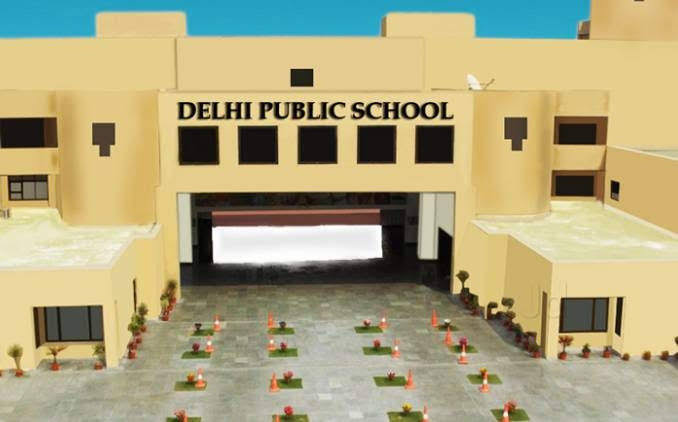 Takshila Educational Society and Delhi Public Schools Society jointly run Delhi Public School Coimbatore. TES's four K-12 schools have a total student population of over 11000 students and a faculty of about 400. DPS Coimbatore educates students from Kindergarten to Class XII.
Today it can proudly claim to be one of the most sought-after schools in Southern India.
For more details please contact:
Vill. & P.O. Onapalayam, Vadavalli-Thondamuthur Road, Coimbatore – 641 109
Mobile: +91 88700 10118 , 88700 20118
Email: info@dpscoimbatore.com
Website: https://www.dpscoimbatore.com/
9. Park Global School:


Park Group manages Park Global School, a school dedicated to providing students with a high-quality education. The Park Community is dedicated to transforming the way education is approached and delivered.
PGS is an initiative to bring the best of international education combined with the best of Indian academics to over 25000 students in 20 schools and colleges in the Coimbatore and Tirupur districts.
For more details please contact:
Park Global School NH-47, Avinashi Road
Kaniyur, Coimbatore,
Tamil Nadu – 641 014
Ph: +91 94437 43345
Email: pgs@parkglobalschool.com
Website: http://parkglobalschool.com/coimbatore/
10. The Baptist Academy:


The Baptist Academy community of schools was established to fostering in students a lifelong love of learning, whether in terms of knowledge or self-development. Our goal is to educate not only the mind but also the heart, as Aristotle once said, "Educating the mind without educating the heart is no education at all."
Our slogan, "SOWING SEEDS OF POTENTIAL," is based on the idea that every child is born with potential, and it is our responsibility as educators to help children discover and develop that potential through our Core Values.
For more details, please visit us:
No.4 Veerapandi, Coimbatore, Tamilnadu – 641019
Ph: +91 9788854125
Email: info@baptistacademy.in
Website: https://baptistacademy.in/
11. Brindhavanna Vidhialaya CBSE School: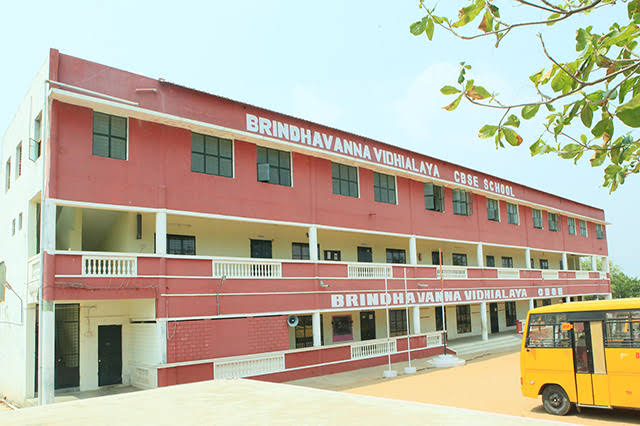 Brindhavanna Vidhialaya is a CBSE-accredited non-residential school in New Delhi. It was established in 2005 to provide high-quality education that meets global standards.
For more details, please visit:
Gandhinagar, Karamadai, Coimbatore-641104.
Ph: +91 9655492226 91 9498861384
Email: contactbrindhavanna@gmail.com
Website: https://www.bvcbse.in/
12. Aksharam International School: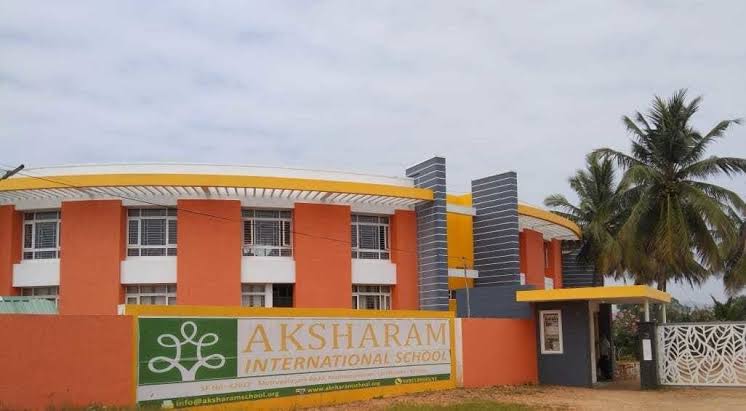 Education is the path that children take to achieve their full potential. This path is well paved for the kids to begin their journey at Aksharam! We engage them in activities that emphasize the development of their intellectual, creative, spiritual, athletic, and scholastic abilities. We place a strong emphasis on the development of responsible people.
For more details, please visit us:
1, Aksharam Parkway, Mathampalayam, Coimbatore – 641019
Ph: 9095599991
Email: info@aksharamschool.org
Website: https://aksharamschool.org/
13. The Adhyayana International Public School: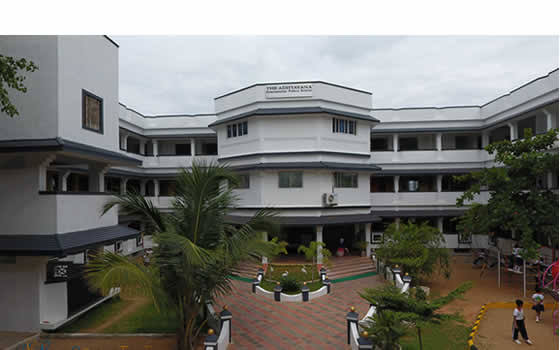 The Adhyayana International Public School – TAIPS, Coimbatore is a co-educational school that follows international norms and follows the CBSE curriculum. The school, which is spread over 4 acres and has state-of-the-art facilities, promotes a holistic approach to life and a strong desire to learn.
For more details please visit us:
518 – Lakshmi Nagar,
Thondamuthur Road,
Coimbatore – 641046
Landline: +91 422 2425220
Ph: +91 94864 21000
E-Mail: admin@taips.edu.in
Website: https://taips.edu.in
14. SUGUNA International School:


"Whoever plants trees helps future generations." With this adage in mind, Mr. Lakshminarayanaswamy, Managing Trustee, and Mrs. L Suguna, President, planted another sapling in the Suguna Group of Educational Institutions' garden in 2013. Suguna International School was established to provide a rich learning environment that would enable students to realize their full potential.
Since its inception with 375 students in grades I through V, Nurturing has grown to 1439 students in grades KG through X. The school, which is located near the city's commercial center, promotes a child's holistic growth.
For more details please visit us:
102A, Dr. Radhakrishnan Road, Tatabad,
Doctors Colony, Coimbatore – 641012,
Tamil Nadu, India.
Tel: +91 (422) 2529777, 2522333
E-Mail: sugunaintl@gmail.com
Website: https://www.sugunaintl.com/
15. Anugraha Mandhir CBSE Senior secondary school: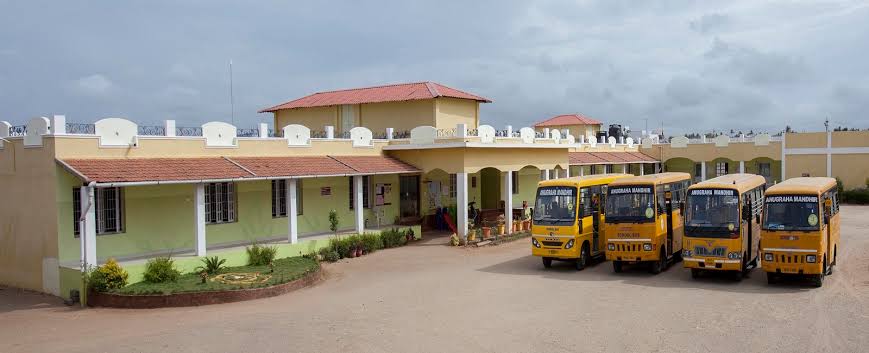 We agree that each child is special, and our mission is to help them achieve their full potential. At Anugraha, we build an atmosphere in which a dedicated management team, a team of educated, passionate, and dedicated teachers, as well as parental support, can concentrate on the child's overall growth.
For more details, please visit us:
54/3 MGR Nagar, Kalangal Road,
Sulur-641402, Coimbatore.
Ph: +91 93600 97005 , +91 98948 88779
Website: https://www.anugrahaschools.in/
16. VISHWA SISHYHA VIDYODAYA: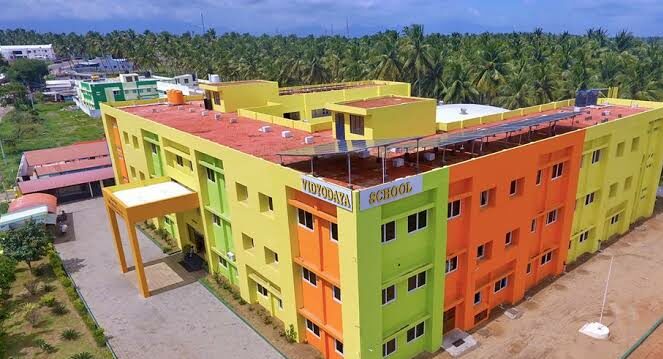 VISHWA SISHYHA VIDYODAYA is a unique educational institution located on the Pollachi-Palladam Main Road under the auspices of Srivari Educational Foundation. It has carved out a curriculum that places equal focus on academics and personality growth, with an emphasis on the all-around development of the child.
CBSE students have consistently shown an advantage in national and international competitive exams.
Vishwa Sishya Vidyodaya School is a sister concern of Bharatiya Vidya Mandir Matriculation Higher Secondary School, Pollachi, which has been serving the community for over three decades.
For more details, please visit us:
Palladam Road, Puliampatti, Po, Pollachi, Tamil Nadu 642002
Website: http://vsvidyodaya.edu.in/
17. Brilliant Vidhya Bhavan CBSE School: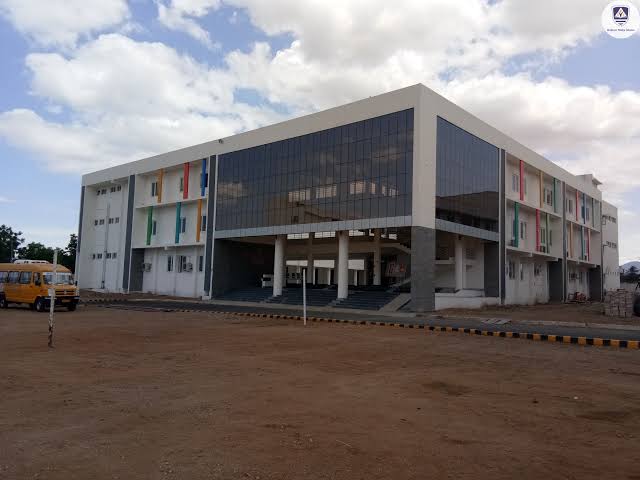 Brilliant Group of Institutions, which began a decade ago and is now a learning home for 1000+ students in and around Coimbatore, was created. We also developed experience in children's pedagogy as a result of working with children regularly over the past decade. We saw firsthand how individual attention and a unique approach to education could help each child achieve their full potential.
For more details, please visit us:
No: 84B, Ammasai Gounder Street, Vellakinar, Coimbatore,
Tamilnadu-641029.
Ph: 9585593158
E-Mail: bvbcbse@gmail.com
Website: http://www.bvbcbse.com/
18. Adithya International School: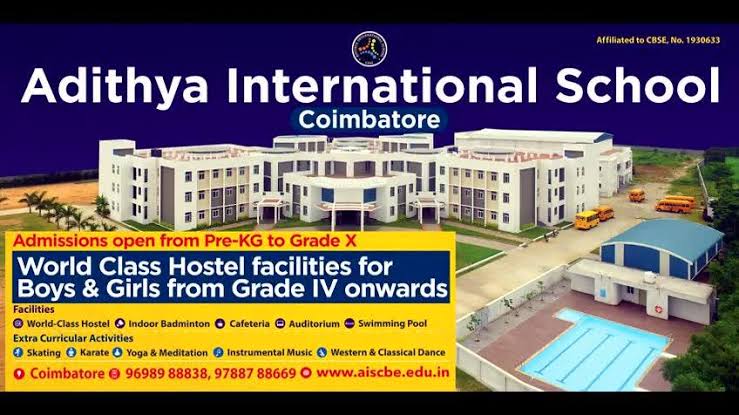 Adithya International School offers a student-friendly, diverse atmosphere in which they can learn and sharpen their skills while also being exposed to new ideas and concepts. We encourage students to achieve their full potential in a holistic learning environment by encouraging independence, a love of learning, social responsibility, and environmentally conscious mindset, leadership skills, and public speaking. As one of Coimbatore's most reputable educational institutions, you can rest assured that you've entrusted your beloved child to capable hands who will mold them into distinguished citizens in the future.
For more details, please visit us:
S.F.NO 222, Lakshmi Nagar,
Senamanickenpalayam Road, Idigarai,
Coimbatore, Tamil Nadu 641022.
Ph: +91 63846 63846, +91 96989 88838
E-Mail: info@aiscbe.edu.in
Website: https://www.aiscbe.edu.in/
19. Western Ghats International School: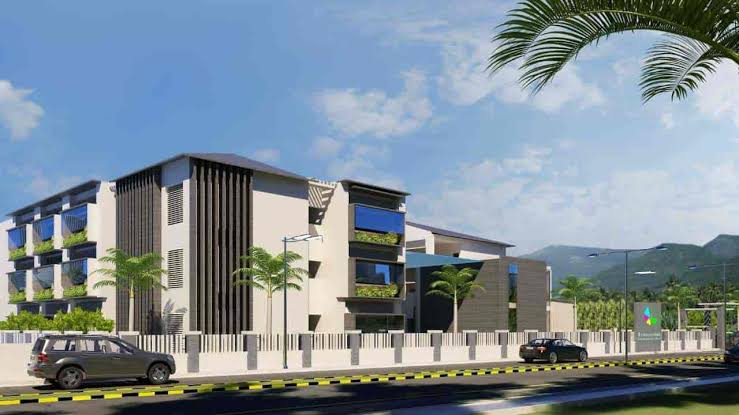 The Western Ghats International School, a top CBSE Montessori stress-free school in Coimbatore, Tamilnadu, India, is serenely situated at the foothills of the picturesque Western Ghats.
The Western Ghats International School provides stress-free Montessori learning classrooms that embrace Dr.Maria Montessori's mind-blowing philosophy and CBSE curriculum to CELEBRATE LEARNING where children can "learn to discover" and "explore to learn."
For more details please visit us:
THE GREENOPOLIS, 3G Road, P.G.Pudur,
Ettimadai, Coimbatore – 641 112.
Mobile: 95783 70707
Website: https://westernghatsschool.com/
20. Parth International School:


Lord Krishna bestowed the name Parth upon our epic hero Arjuna. It's a Sanskrit term that means "one who never misses his mark." We aim to enhance each child's social-emotional, physical, cognitive, intellectual, imaginative, and social abilities by developing skills and providing experiences. Parth International School provides an environment in which children can play, learn, create, and grow at the same time. Children are the most active learners, capable of completing the set goal's stepping stones.
For more details, please contact:
105, Ruckammal Colony, Opp.Viswanathapuram,
Thudiyalur, Coimbatore – 641034.
Ph : +91 91590 34000
E-Mail: ask@parthglobal.org
Website: https://www.parthglobal.org/
Discover More: https://gegok12.com/k12-education-system-in-india/
Every child deserves the best education possible, and it is up to parents to do their homework and find the best choice for their children.
These schools are run by the government, and they ensure that students have the best possible foundation for academic success.