You can create collaborative classrooms, join professional learning communities, and connect with peers when you get Office 365, which includes Microsoft Teams and is free for your entire school. To begin, simply demonstrate that you are an approved academic institution.
Microsoft Teams for Education combines conversations, information, assignments, and video meetings in a secure learning environment. Parents and guardians can utilize Teams to help their children connect with teachers and learn from anywhere. Use the information below to quickly connect your student to their virtual classroom!
Proceed by creating a positive learning environment:
Your student will require a computer, tablet, or smartphone to join an online class or video meeting in Teams and access Teams discussions, files, and assignments from home.
If at all possible, create a location that is free of interruptions and background noise.
Microsoft Teams is now available for use:
Teams can be accessed using most web browsers or by downloading the app.
To get the Teams app on your phone or computer, go to aka.ms/get teams.
To access Teams in a browser, go to office.com and click on the Teams icon, or teams.microsoft.com.
Please sign in:
Your student will be able to log in using their school email address and password.
Join scheduled class meetings for class, review sessions, or school activities via the app or by a link from the teacher for learning at home.
Quickly connect your student with their classes, teachers, and friends by using video chat, audio calls, and chat from your smartphone or PC.
Manage your student's files, class notes, and assignments to help them stay organized in school.
Tips and tricks for student achievement from the team:
During online classes, use background blur or a custom image to help hide your child's or student's surroundings.
By syncing files to your PC and mobile device, as well as following many other best practices, you may optimize for low bandwidth networks.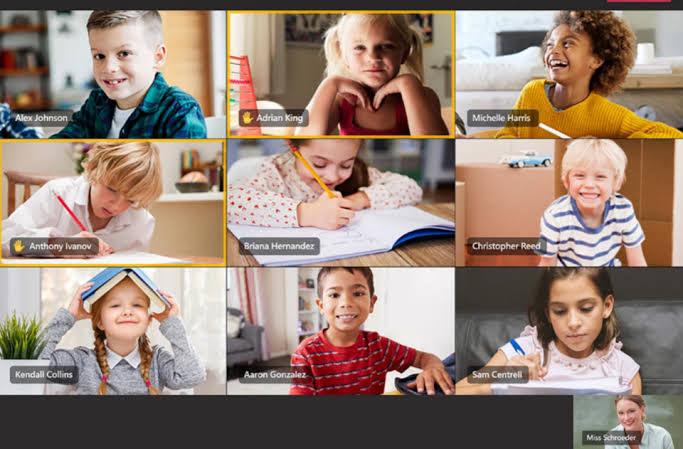 Launch Immersive Reader to enable read-aloud, parts of speech, a pictorial dictionary, and other resources to aid your student's reading improvement.
Time management is one of the most important aspects of online teaching:
Keep track of your schedule to keep on aware of what is going on.
Make a weekly schedule for your schoolwork.
Schedule time to read student work, participate in class calls, and work outside of class.
To prepare for tests and tasks, create a timeline.
Make a calendar with reminders on it.
Communication:
Don't be afraid to speak up! When you need assistance, ask for it, and use the internet to keep in touch with your teachers and classmates.
During the week, check in with your teacher.
When you have a question, ask it early so your teacher has time to react.
Communicate with teachers and peers in a straightforward and respectful manner.
Habits of study:
Create a relaxing environment in which to study, accomplish homework, and plan ahead.
Arrange the correct equipment, lighting, power, and supplies to create a distraction-free environment.
To aid concentration, wear headphones.
Keep a list of passwords and contact information for teachers and IT assistance on hand.
Motivation:
Set yourself up for success by focusing on your interests.
During dedicated work sessions, turn off emails, texts, and notifications.
Take an exercise or a walk every hour, and take a small break every 30-40 minutes.
Technology:
Use file management software, learn about different media kinds, and Office initiatives.
As you work in a single location, take notes.
Combine all of your work files into a single digital folder that you can access from anywhere.
Make folders and give them names so you can find your files quickly.
Using GegoK12 School Software and Microsoft Teams, students can immediately access their online classroom. When you use GegoK12 Cloud School ERP SOftware, you may create collaborative classes, join professional learning communities, and connect with peers.