Apps for Students with special needs. The coronavirus poses a big obstacle for children with special needs, so educators offer their favourite Apps for at-home learning.
FREE APPS OR FREE TRIAL APPS:
My PlayHome is a free app that gives children a digital doll family of up to 15 members with different skin tones with whom they may connect, play, and exchange stories. These shared stories inspire students to speak up, create a secure setting for social and emotional learning, and teach effectively early language skills.
SoundingBoard is a free mobile augmentative and alternative communication (AAC) app developed to assist youngsters who cannot talk (or have limited speech) in communicating. To fulfill the needs of this specific community, the app includes preloaded boards with symbols and recorded messages. Students choose and press images on the board to elicit a spoken response.
LetterSchool encourages youngsters to tap, touch, and trace colorful animations to improve their early literacy and numeracy skills. Letter formation, letter sounds and names, spelling, counting, and other preschool and primary abilities are taught to children.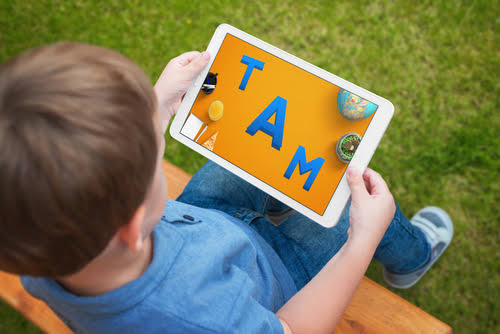 Tales2Go, a free one-month trial audiobook service, assists students who struggle to read while also improving their listening abilities. This app contains a large library of stories and books for people of all ages, as well as a large number of excellent narrators who bring stories of many genres to life.
Epic! is a fantastic e-library for assisting reluctant or struggling readers. School Management Software For Students With Special Needs offers more than 20,000 high-quality children's books and educational videos, including a mix of fiction and nonfiction books from well-known publishers. During this time, Epic is providing free access to schools.
PAID APPS
Edoki Academy's Busy Shapes is based on Piaget's research on cognitive development, and it starts with cause-and-effect play before moving on to a problem-solving and tool-use activity. Through a series of puzzles in exploring and developing playground, the game also helps toddlers strengthen their fine motor abilities.
Edoki Academy also has a series of math games that use a step-by-step technique to teach Montessori arithmetic to students by manipulating various objects on the screen. It also aids in the development of physical skills.
Math Drills is a talent math drills game that kids like because it allows them to compete against themselves to improve their precision and agility. It supports fundamental math operations including addition, subtraction, multiplication, and division, as well as more complicated settings that allow teachers and students to customize environments and track scores and test records.
Phonics Genius teaches youngsters how to recognize, read, and speak words using letter sounds in a fun and engaging way. In addition to the engaging activities for practicing abilities, the app contains over 6,000 words organized by phonetic groups.
My own favorite resource of all time, the Anti-Coloring Book App series, is now accessible as an app. The bottom of the page is used for a question, and the youngster draws the answer in this series of online books. These are open-ended questions with no right or wrong answers that stimulate critical thinking, creativity, risk-taking, and problem-solving in children.